New Jersey's Safe One-Day Oil Tank Removal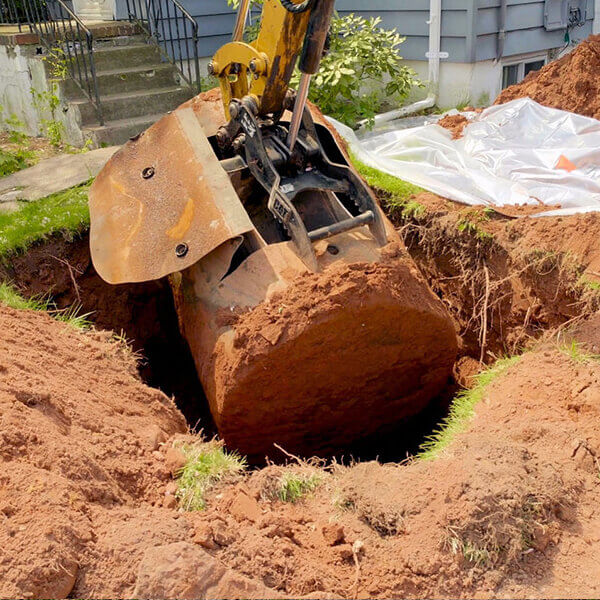 NJ's Trusted Oil Tank Removal Company for Over 40 Years
Having a buried oil tank removed from your property is a necessary part of selling your home. Underground oil tank removal can also help lower the risks associated with oil seeping into your water supply from a leaky underground fuel tank. Although you may have purchased your home without realizing there was an oil tank buried in the yard, these days real estate agents, attorneys, and mortgage lenders typically require proof that existing tanks have been removed before closing on a property. It's no longer acceptable for an underground fuel tank be filled with sand or foam because of the environmental and liability risks a buried oil tank poses. Oil tank removal can seem overwhelming, and it's hard to know where to turn for honest, straightforward answers to your questions. The qualified, experienced oil tank removal experts from Tank Solutions are here to help! We'll address your concerns, provide you with honest, all-inclusive pricing for safe one-day underground oil tank removal and certified clean soil replacement, and guide you through the process.
Time-tested Residential Oil Tank Removal
The diligent team of oil tank removal experts from Tank Solutions will take extra precautions to safely and efficiently remove the buried oil tank from your residential property. Our straightforward process makes in-ground tank removal stress-free for you:
Request a Quote

Contact us to schedule an appointment for one of our expert technicians to visit your property to evaluate the oil tank removal project. We'll measure the site for access, check for obstacles like buried gas and water lines, and determine whether we'll need to request that the township provide traffic control on the day of the oil tank removal.

Review Our Proposal

After inspecting the site, our technician will prepare a straightforward contract that includes our work plan, proposed schedule, and all-inclusive, detailed pricing. With Tank Solutions, you never have to worry that you'll be surprised by hidden fees!

Sign Your Contract

Once you have signed your contract and submitted it with a deposit, we'll acquire the tank removal permit from the township on your behalf and contact the "Call Before You Dig" hotline to arrange for utilities to be marked on your property.

Schedule Tank Removal

After you've scheduled your oil tank removal, we'll arrange for all inspections to take place on the same day as the removal.

Underground Fuel Tank Removal

On the scheduled day, we'll excavate to the top of your underground oil tank and set aside the soil for reuse. We'll cut off the top off the tank and use our vac truck to remove all liquids. After thoroughly cleaning the inside of the tank, we'll carefully remove the empty tank from the ground and set it on plastic.

Tank Inspection and Soil Replacement The local building inspector will inspect the tank on the day of the underground oil tank removal. Once the inspection is complete, Tank Solutions will haul the tank off-site and refill the hole in your property with soil.
Must Watch!
Watch Tank Solutions' unique process from beginning to end.
You will see how Tank Solutions meets government standards, eliminates risk, and minimizes your costs.
Serving North and Central New Jersey for Over 40 Years
For over 40 years, homeowners throughout Union, Essex, Hudson, Middlesex, Morris, and Somerset Counties have trusted Tank Solutions for honest, transparent pricing and fast, dependable oil tank removal services: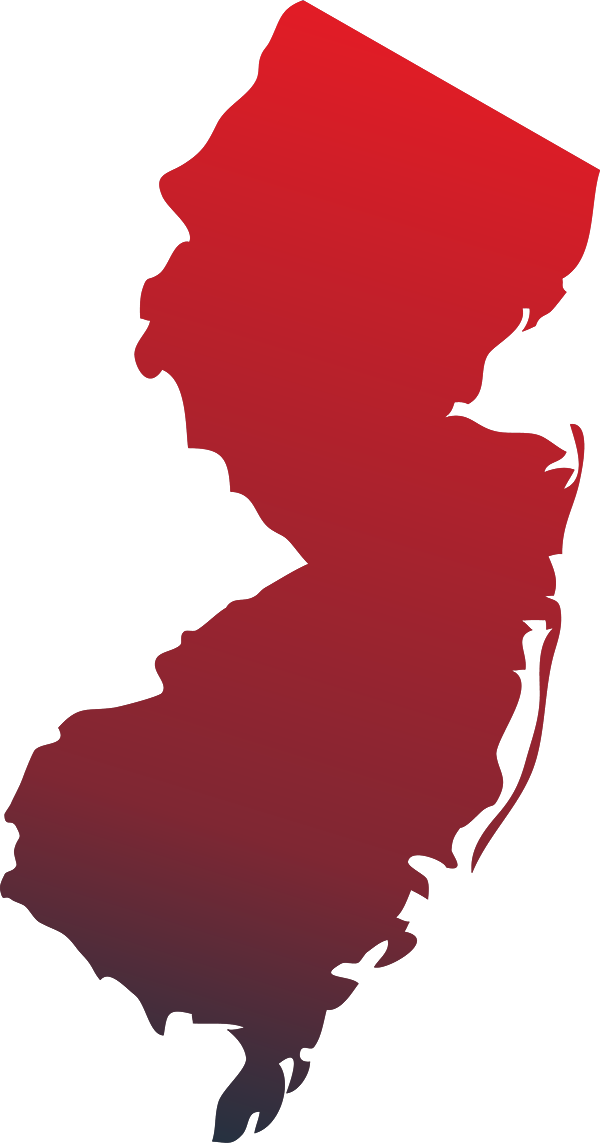 Basking Ridge
Bedminster
Berkeley Heights
Chatham
Chester
Clark
Colonia
East Brunswick
Edison
Far Hills
Green Brook
Livingston
Madison
Millburn
Morristown
Mountainside
New Brunswick
New Providence
Newark
North Plainfield
Piscataway
Plainfield
Short Hills
South Plainfield
Summit
Warren
Watchung
Westfield
Woodbridge
What Makes Tank Solutions' Underground Tank Removal Service
Unique
Excellent Reputation

Our qualified environmental professionals provide local homeowners with peace of mind that they're getting safe, efficient oil tank removals in full compliance with the American petroleum Institute Standards (API1604) and all applicable federal, state, local, OSHA and EPA regulations.

Fully Insured

We pride ourselves in carrying one of the largest insurance policies in the industry, which includes full comprehensive coverage and a $5 Million pollution liability policy.

Well Respected in Industry

Tank Solutions is highly rated by the NJ Department of Environmental Protection, which recognizes us for providing top-quality oil tank removal and soil remediation services.

Experienced, Qualified Crew

All of our technicians are full-time employees of Tank Solutions and OSHA certified, and many of them have been on our team for over 15 years!

Straightforward Communication

At Tank Solutions, we answer all your questions and explain the underground tank removal process clearly so you know what to expect.

Honest, Transparent Pricing

Unlike other companies in the industry, Tank Solutions provides you with fair, detailed pricing and never surprises you with hidden costs

Lowest Tank Sweep Price Available

Tank Solutions is proud to provide you with the most affordable tank sweep price available in the area.

Obtain All Permits

We save you time and aggravation by handling all the details, including obtaining oil tank removal permits and arranging the same-day inspection of your excavated oil tank.

One-day Tank Removal

We'll remove your residential underground oil tank and refill the hole with soil in just one day.

Neat and Clean

Our oil tank removal professionals are careful not to do unnecessary damage to your property while removing your oil tank from the ground, refilling the hole with soil, and hauling the tank off-site for disposal.

Good Relationships with Townships

Our long-term professional relationships with township officials make it possible for us to expedite your Certificate of Occupancy (CO) so you can close on the sale of your home.

Licensed Site Remediation Professional (LSRP) on Staff

As one of the only local oil tank removal companies in the area to have an LSRP on staff qualified to prove site remediation to the NJDEP, we help you avoid delays in finalizing your home sale.

Three Certified Subsurface Evaluators on Staff

Our on-staff subsurface evaluators are readily available to take soil samples and expedite the reporting of favorable test results to the NJ DEP, which helps you get to the closing table on time.
We're Here to Help!
Providing Today's Solution to Yesterday's Pollution
The experienced, qualified crew from Tank Solutions has provided honest pricing and fast, dependable oil tank sweeps, tank removals, soil remediation, and related services to local homeowners for over 40 years.
Get Started
Call (908) 964-2717 or email us today to schedule a free consultation and estimate.