NJ's Oil Tank Removal Company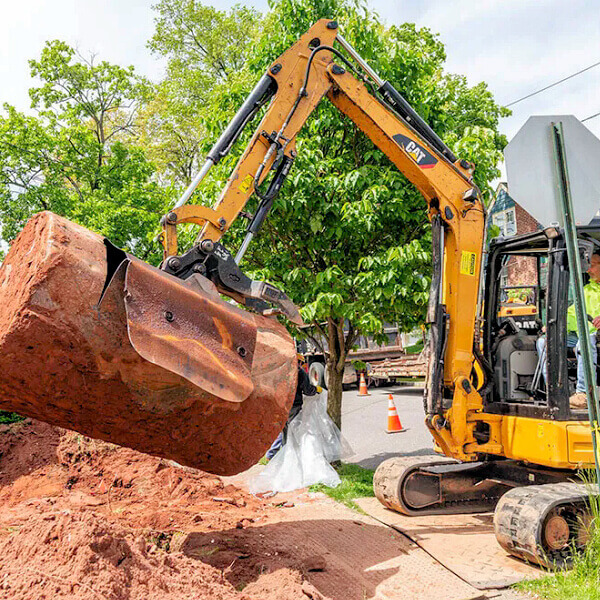 Tank Solutions
Tank Solutions is proud of our excellent reputation as a reliable, honest oil tank contractor in New Jersey. We've provided expert residential oil tank removal, tank detection and soil remediation services for over 40 years. Our staff of OSHA-certified, fully licensed oil tank experts specializes in carrying out projects that other oil tank contractors can't handle. The buried oil tanks commonly used to heat homes in the early- to mid-1900s tend to corrode over time and threaten to leak oil into the surrounding soil. Oil leaked into the ground can pollute plants and groundwater, posing serious environmental. A leaky oil tank, when ignored, can cost homeowners thousands of dollars in soil remediation and fines imposed by the state and Federal governments. Because of the liabilities posed by underground oil tanks, realtors and attorneys advise homebuyers against purchasing a property that has a buried fuel tank, and banks typically will not grant mortgages on such properties. Needing an underground heating oil tank removed from your property is an inconvenience, and you probably have many questions. The honest, dependable oil tank specialists from Tank Solutions are here to help by providing you with clear answers to your questions, transparent pricing, and professional tank removal services.
Providing Today's Solution to Yesterday's Pollution
Using specialized tank sweep equipment, the professional oil tank removers from Tank Solutions will quickly and safely detect the location of an underground fuel tank on your residential property, excavate and dispose of the hazard, and leave your soil in pristine condition. We're committed to making the experience as stress-free as possible for you by providing exceptional service and customer support at the most competitive price.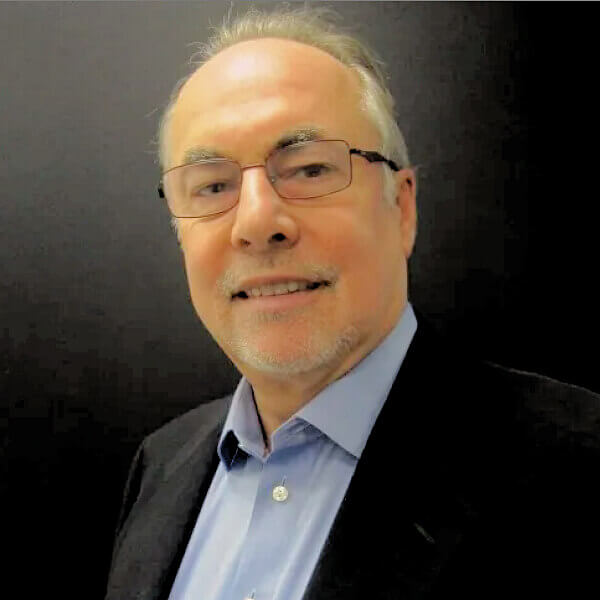 Theodore Slack, President and Founder
Ted Slack has over 40 years of specialized experience in the remediation and environmental services field, including staff and technical project management across multiple disciplines. His responsibilities range from managing underground storage tanks to performing chemical injections for groundwater remediation.
Mr. Slack's business savvy and well-developed leadership skills have facilitated the ongoing exponential growth of T.Slack Environmental Services. In 2001, he created a subsidiary business, Oil Tank Solutions, to meet the demands of real estate agents and attorneys seeking a reliable and honest remediation contractor to address oil tank issues on residential properties. In addition to T.Slack Environmental Services and Oil Tank Solutions, Mr. Slack is also the President of Dana Development and Northridge Development, which comprise over 75,000 square feet of warehouses built on brownfield properties. He is also the Senior Vice President of New Evergreen Development LLC, which oversees the mitigation and development of former brownfield properties.
Mr. Slack has facilitated detailed solutions to environmental concerns for numerous Fortune 500 companies over the past 40 years. He consistently fulfills clients' requirements by bringing his considerable experience, specialized equipment, qualified personnel, and unwavering commitment to every project. Mr. Slack has a solid reputation for developing excellent relationships with clients and regulatory agencies through his exceptional communication skills, sensitivity to communities, and ability to complete projects on time and within budget.
Certifications:
Occupational Safety and Health Administration (OSHA) Certified Hazardous Waste
New Jersey Underground Storage Tank Certifications (Removal and Installation)
Subsurface Evaluator
Chance Certified
901 License
What Makes Tank Solutions
Unique
Excellent Reputation

We're known for providing careful and swift oil tank removal and related services in full compliance with the American petroleum Institute Standards (API1604) and all applicable federal, state, local, OSHA and EPA regulations.

Fully Insured

We pride ourselves in carrying one of the largest insurance policies in the industry, which includes full comprehensive coverage and a $5 Million pollution liability policy.

Well Respected in Industry

The competent, professional team from Tank Solutions is highly regarded by the NJ Department of Environmental Protection, giving you peace of mind that you'll receive top-quality oil tank removal services.

Experienced, Qualified Crew

All of our technicians are full-time employees of Tank Solutions and OSHA certified, and many of them have been on our team for over 15 years!

Straightforward Communication

At Tank Solutions, we explain our oil tank removal services clearly so you know what to expect.

Honest, Transparent Pricing

Unlike other tank removal services, Tank Solutions provides you with an all-inclusive price and never surprises you with hidden costs.

Lowest Tank Sweep Price Available

Tank Solutions is proud to provide you with the most affordable local tank sweep price.

Obtain All Permits

Tank Solutions takes care of details like obtaining oil tank removal permits, so you save time and avoid headaches.

One-day Tank Removal

We complete our on-site work in just one day, including refilling the hole left by your underground heating oil tank.

Neat and Clean

Our oil tank removal professionals carefully remove your residential oil tank from the ground, refill the hole, and haul the tank off-site.

Good Relationships with Townships

We've built great relationships with local townships, which helps us expedite your Certificate of Occupancy (CO) to get you to the closing table on time.

Licensed Site Remediation Professional (LSRP) on Staff

Unlike other heating oil tank removal companies, Tank Solutions has our own LSRP on staff who is qualified to take soil samples, report results to the NJDEP, and coordinate with NJDEP officials to obtain documents necessary to help your homebuyer finalize their mortgage.

Three Certified Subsurface Evaluators on Staff

With three subsurface evaluators on staff, we can get you to the closing table faster by avoiding delays that come with having to obtain outside professionals to take soil samples and report favorable test results to the NJDEP.
We're Here to Help!
Providing Today's Solution to Yesterday's Pollution
The experienced, qualified crew from Tank Solutions has provided honest pricing and fast, dependable oil tank sweeps, tank removals, soil remediation, and related services to local homeowners for over 40 years.
Get Started
Call (908) 964-2717 or email us today to schedule a free consultation and estimate.