Scotch Plains's Oil Tank Removal Company
When you decide to sell your Scotch Plains home, don't risk losing the buyer because of a decommissioned or active underground oil tank buried on your property. You might not have known there was a buried fuel tank on the property when you purchased your home near Ponderosa Farm Park, Ash Brook Golf Course, Watchung Reservation, Farley Park, Forest Road Park, Scotch Hills Golf Course, Jerseyland Park, Shackamaxon Golf Club, Ash Brook Reservation, Terrill Middle School, Scotch Plains-Fanwood High School, Evergreen Elementary School, School One, Coles Elementary, McGinn Elementary, Brunner Elementary, Union County Magnet High School, Newmark K-8 School, Academy for Information Technology, Union Catholic High School, UCTech, The Goddard School, or The Christopher Academy. Oil can leak as an underground oil tank corrodes and pose serious risks to the environment. Because of the associated liability risks, filling an old oil tank with sand is no longer an acceptable solution. Banks typically require proof that existing underground heating oil tanks have been removed before approving mortgages. Deciding where you can turn for clear, trustworthy information about oil tank removal can be difficult. The qualified, experienced oil tank removal experts from Tank Solutions are here to help by providing you with fair pricing, straightforward communication, and professional tank removal services.
History of Residential Oil Tank Removal in Scotch Plains
Scotch Plains, NJ real estate agents, attorneys and homeowners recognize Tank Solutions as the area's premier residential oil tank removal company. Our skilled and experienced environmental professionals have safely and efficiently removed buried oil tanks from residential properties in Scotch Plains for over 40 years. We've performed tank removals throughout Scotch Plains, including on residential properties near Martine Avenue, Westfield Road, Terrill Road, Midway Avenue, Plainfield Avenue, Morse Avenue, Jerusalem Road, Westfield Road, Raritan Road, Cooper Road, Rahway Road, Winding Brook Way, Hetfield Avenue, Golf Terrace, Wood Road, and Essex Road. Tank solutions will provide exceptional customer service and an all-inclusive price to remove your oil tank, so you'll never be pleasantly surprised by hidden costs!
Scotch Plains Residential Oil Tank Removal Services
Tank Solutions provides an array of professional oil tank removal services for Scotch Plains including:
Soil Remediation
If an underground oil tank has corroded and leaked oil into the surrounding soil, the spill needs to be cleaned up before you can sell your home. Our on-staff Licensed Site Remediation Professional (LSRP) is qualified and readily available to take soil samples, report test results, and coordinate with DEP officials to get you an NFA letter quickly.
Learn More
Contaminated Property Buying Program
Tank Solutions purchases residential property in need of soil remediation. If you want to sell your oil-contaminated residential property, contact us today!
Learn More
Must Watch!
Watch Tank Solutions' unique process from beginning to end.
You will see how Tank Solutions meets government standards, eliminates risk, and minimizes your costs.
Why Your Scotch Plains Neighbors Choose Tank Solutions
Your Scotch Plains friends and neighbors recommend Tank Solutions for our expertise, honest pricing, and fast, efficient oil tank services. Our friendly and reliable team of heating oil tank removal experts consistently receives 5-star reviews.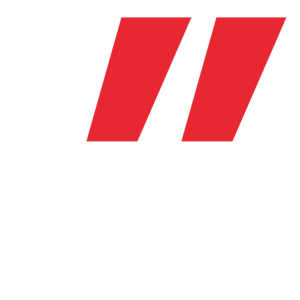 Great Work, Tank Solutions!

Tank Solutions made having our oil tank removed a fast, seamless process. The sent someone to look at our property and let us know what the tank removal would entail. Our property is located on a curve in the road, so they made all the arrangements to have a police officer to be present throughout the excavation to direct traffic. They took care of all the details and provided us with a lot of helpful information that made things a lot less stressful for us! On the day of the excavation, the Tank Solutions team removed the underground oil tank in less than two hours. Since it was buried under the front lawn, after the excavation they filled the hole, covered it with soil, sprinkled grass seed and covered it with hay to help it grow. I highly recommend tank solutions!
~ Margaret B., Scotch Plains, NJ Homeowner 07076