Roselle Park's Oil Tank Removal Company
Don't risk losing your Roselle Park home buyer because of a decommissioned or active underground oil tank buried on your property. When you purchased your home near the Roselle Park Train Station, Roselle Park High School, Lincoln Park, Herm Shaw Athletic Field, Church of the Assumption, Sherman Elementary School, Edgar Acker Park, Roselle Park Veterans Memorial Library, Roselle Park Middle School, Robert Gorden Elementary School, Aldene Elementary School, Roselle Park Community Preschool, or Harrison School, you might not have known your property contained and underground fuel tank. Underground oil tanks tend to corrode and can leak oil into the ground that poses serious risks to the environment. Filling an old oil tank with sand is no longer an acceptable solution because of the environmental risk the tank poses. Banks typically require proof that existing underground heating oil tanks have been removed before approving mortgages. Deciding where you can turn for clear, trustworthy information about oil tank removal can be difficult. The qualified, experienced oil tank removal experts from Tank Solutions are here to help by providing you with fair pricing, straightforward communication, and professional tank removal services.
History of Residential Oil Tank Removal in Roselle Park
Real estate agents, attorneys, and homeowners in Roselle Park, NJ, recognize Tank Solutions as the area's premier residential oil tank removal company. For over 40 years, our experienced team of skilled environmental professionals has safely and efficiently removed buried oil tanks from residential properties throughout Roselle Park, including those in neighborhoods near Faitoute Avenue, Locust Street, Pinewood Avenue, Beechwood Avenue, Roosevelt Street, Larch Street, Meadow Street, Chestnut Street, Spruce Street, Sherman Avenue, Bender Avenue, Charlotte Terrace, East Grant Avenue, East Lincoln Avenue, East Colfax Avenue, Roselle Avenue, West Lincoln Avenue, and Seaton Avenue. Tank solutions will provide exceptional customer service and an all-inclusive price to remove your oil tank, so you'll never be pleasantly surprised by hidden costs!
Roselle Park Residential Oil Tank Removal Services
Tank Solutions provides an array of professional oil tank removal services for Roselle Park including:
Soil Remediation
If an underground oil tank has corroded and leaked oil into the surrounding soil, the spill needs to be cleaned up before you can sell your home. Our on-staff Licensed Site Remediation Professional (LSRP) is qualified and readily available to take soil samples, report test results, and coordinate with DEP officials to get you an NFA letter quickly.
Learn More
Contaminated Property Buying Program
Tank Solutions purchases residential property in need of soil remediation. If you want to sell your oil-contaminated residential property, contact us today!
Learn More
Must Watch!
Watch Tank Solutions' unique process from beginning to end.
You will see how Tank Solutions meets government standards, eliminates risk, and minimizes your costs.
Why Your Roselle Park Neighbors Choose Tank Solutions
Your Roselle Park friends and neighbors recommend Tank Solutions for our expertise, honest pricing, and fast, efficient oil tank services. Our friendly and reliable team of heating oil tank removal experts consistently receives 5-star reviews.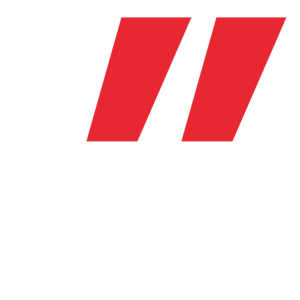 Tank Solutions Helped Get My House Sale Closed on TIme!

I needed to remove my underground oil tank since I was selling my house. It is a daunting task, to say the least. I was concerned about hidden expenses and finding a reputable contractor. Tank Solutions made my worries a thing of the past. They handled the tank removal quickly and professionally. My underground oil tank was leaking and required soil remediation, but using Tank Solutions turned a difficult situation into a manageable one. They guided me through the process, explaining everything to me at every step. The office staff was friendly, caring, and easy to deal with. I was under time constraints because of the sale of the home, and Tank Solutions met every deadline. They really helped me get my house closed on time. I would highly recommend Tank Solutions to anyone.
~ Jessica V., Roselle Park, NJ Homeowner 07204