Roselle's Oil Tank Removal Company
Don't risk losing your home buyer because of a decommissioned or active underground oil tank buried on your Roselle property. When you purchased your home near Warinanco Park, Sylvester Land Memorial Field, Arminio Field, the Roselle Fire Department, St. Matthew Baptist Church, Abraham Clark High School, Christina Nicole Academy, Moore Middle School, Roselle Catholic High School, Children's Corner Learning Center, Harrison School, Agape House of Worship, Park Street Chapel, Washington Elementary School, Polk Elementary School, Kindergarten Success Academy, St. Joseph the Carpenter School, Shim Academy of Montessori, and Aldene Elementary School, you might not have been aware that your property contained and underground fuel tank. Underground oil tanks tend to corrode and can leak oil into the ground that poses serious risks to the environment. Due to the liability risks that an underground tank poses, filling an old oil tank with sand is no longer an acceptable solution. Banks typically require proof that existing underground heating oil tanks have been removed before approving mortgages. Knowing where to turn for clear, trustworthy information about oil tank removal can be difficult. The qualified, experienced oil tank removal experts from Tank Solutions are here to help by providing you with fair pricing, straightforward communication, and professional tank removal services.
History of Residential Oil Tank Removal in Roselle
Real estate agents, attorneys, and homeowners in Roselle, NJ, recognize Tank Solutions as the area's premier residential oil tank removal company. For more than four decades, our experienced team of skilled environmental professionals has safely and efficiently removed buried oil tanks from residential properties throughout Roselle, including those in neighborhoods near Chestnut Street, Chandler Avenue, Locust Street, Pine Street, Washington Avenue, Amsterdam Avenue, Columbus Avenue, Douglas Road, Raritan Road, 9th Avenue, Mercer Avenue, Linden Road, Prospect Street, and Spruce Street. Tank solutions will provide you with exceptional customer service and an all-inclusive price to remove your oil tank, so you'll never be unpleasantly surprised by hidden costs!
Roselle Residential Oil Tank Removal Services
Tank Solutions provides an array of professional oil tank removal services for Roselle including:
Soil Remediation
If an underground oil tank has corroded and leaked oil into the surrounding soil, the spill needs to be cleaned up before you can sell your home. Our on-staff Licensed Site Remediation Professional (LSRP) is qualified and readily available to take soil samples, report test results, and coordinate with DEP officials to get you an NFA letter quickly.
Learn More
Contaminated Property Buying Program
Tank Solutions purchases residential property in need of soil remediation. If you want to sell your oil-contaminated residential property, contact us today!
Learn More
Must Watch!
Watch Tank Solutions' unique process from beginning to end.
You will see how Tank Solutions meets government standards, eliminates risk, and minimizes your costs.
Why Your Roselle Neighbors Choose Tank Solutions
Your Roselle friends and neighbors recommend Tank Solutions for our expertise, honest pricing, and fast, efficient oil tank services. Our friendly and reliable team of heating oil tank removal experts consistently receives 5-star reviews.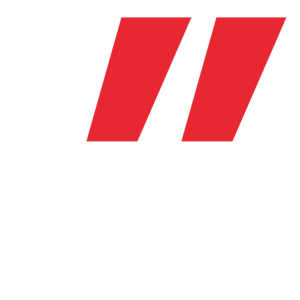 We're Impressed with Tank Solutions!

From start to finish, Tank Solutions delivered efficient and expert oil tank removal services. The office staff was very dependable and frequently sent me reminders and confirmation requests. They promptly sent me the completion documents within the week after completing the work. At the first meeting at the house, Tank Solutions' assessor walked me through the entire process and thoroughly answered my questions. He was obviously experienced in all the aspects of tank removal and explained how they would handle some challenges that my backyard presented. He gave me a detailed estimate and was upfront about potential additional potential fees, such as those for remediation procedures in the case of leakage from the tank, etc. On a workday, the crew arrived on time, and I was impressed with their skill at maneuvering the equipment without damaging my house or fence. Within two hours, my tank was gone, with my yard looking like it did before--chain link fence and artificial turf all in place. The best part is that since there was no problem with the oil tank, my cost was less than what we had discussed. As a long-time homeowner who is experienced in maintaining multiple properties, I couldn't have been happier with the work these guys did.
~ Gil T., Roselle, NJ Homeowner 07203