Kenilworth's Oil Tank Removal Company
When it's time to sell your Kenilworth home, you won't want to risk losing your buyer because your property contains an active or decommissioned underground oil tank. Whether you live near Galloping Hill Park and Golf Course, Harding School, Kenilworth Little League Field, DiMauro Park, David Brearley Middle and High School, or St. Theresa's School, you may not have realized there was an oil tank buried in the yard when you purchased your home. An old, undiscovered tank can pose serious risks to the environment as it corrodes, leaks oil into the surrounding soil, and contaminates the groundwater. These environmental risks can pose liability issues, so filling an old oil tank with sand is no longer an acceptable solution. These days, mortgage lenders typically require proof that existing tanks have been removed. It can be overwhelming to determine where to turn for honest answers about your buried oil tank. The qualified, experienced oil tank removal experts from Tank Solutions are here to help by providing you with fair pricing, straightforward communication, and professional tank removal services.
History of Residential Oil Tank Removal in Kenilworth
For more than 40 years, Tank Solutions has been known as North Jersey's premier residential oil tank removal contractor. Our experienced team of skilled environmental professionals has safely and efficiently removed buried oil tanks from residential properties throughout Kenilworth, including those near North Michigan Avenue, Kenilworth Boulevard, North 14th Street, Faitoute Avenue, North 8th Street, Bloomingdale Avenue, Fairfield Avenue, Monroe Avenue, Center Street, Park Drive, Lincoln Drive, Wilshire Drive, and Newark Avenue. Tank Solutions provides exceptional customer service and an all-inclusive price to remove your oil tank, so you never have to worry about being surprised by hidden costs.
Kenilworth Residential Oil Tank Removal Services
Tank Solutions provides an array of professional oil tank removal services for Kenilworth including:
Soil Remediation
If an underground oil tank has corroded and leaked oil into the surrounding soil, the spill needs to be cleaned up before you can sell your home. Our on-staff Licensed Site Remediation Professional (LSRP) is qualified and readily available to take soil samples, report test results, and coordinate with DEP officials to get you an NFA letter quickly.
Learn More
Contaminated Property Buying Program
Tank Solutions purchases residential property in need of soil remediation. If you want to sell your oil-contaminated residential property, contact us today!
Learn More
Must Watch!
Watch Tank Solutions' unique process from beginning to end.
You will see how Tank Solutions meets government standards, eliminates risk, and minimizes your costs.
Why Your Kenilworth Neighbors Choose Tank Solutions
Your Kenilworth friends and neighbors recommend Tank Solutions for our expertise, honest pricing, and fast, efficient oil tank services. Our friendly and reliable team of heating oil tank removal experts consistently receives 5-star reviews.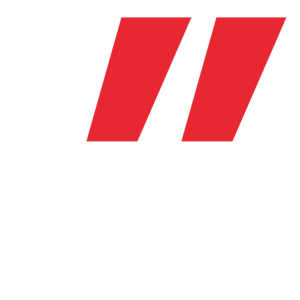 We're Impressed with Tank Solutions!

We needed to have an oil tank removed from our backyard in preparation for selling our house. Working with Tank Solutions was a dream! They provided a quick assessment, a detailed estimate, and a thorough explanation of the process and scheduled the work per our availability. The tank was located near mature trees on our property border near mature trees, and the passage to our backyard is narrow. Since they couldn't use their large machinery, the crew modified a smaller machine to fit and expertly maneuvered it to avoid damaging our house, garage and property. They carefully pumped the oil out of the tank and meticulously cleaned its interior before removing it. After the tank passed inspection, they filled the hole and smoothed it over beautifully. The job entailed a lot of work and skill, which well justified the cost. Plus, the foreman and crew were a delight to work with. Thank you, Tank Solutions!
~ Barbara M., Kenilworth, NJ 07033 Homeowner