Cranford's Oil Tank Removal Company
When you're selling your Cranford home, you don't want to risk losing your buyer because there's an active or decommissioned underground oil tank on your property. Whether you live near Nomahegan Park, Cranford High School, Orange Avenue Pool, Centennial Avenue Pool, Lincoln Avenue Park, Unami Park, Hillside Avenue School, Mohawk Park, Walnut Avenue School, Bloomingdale School, St. Michael's School, Livingston Avenue School, or any of the surrounding neighborhoods, you might not have realized there was an oil tank buried in the yard when you purchased your home. If it corrodes and leaks oil into the ground, an old, undiscovered tank can pose serious risks to the environment. Due to the liability risks that an underground oil tank poses, filling an old oil tank with sand is no longer acceptable. These days, mortgage lenders typically require proof that existing tanks have been removed. It can be overwhelming to determine where to turn for honest answers about your buried oil tank. The qualified, experienced oil tank removal experts from Tank Solutions are here to help by providing you with fair pricing, straightforward communication, and professional tank removal services.
History of Residential Oil Tank Removal in Cranford
For over four decades, Tank Solutions has been recognized by Cranford real estate agents, attorneys, and homeowners as North Jersey's premier residential oil tank removal contractor. Our experienced team of skilled environmental professionals has safely and efficiently removed buried oil tanks from residential properties throughout Cranford, including those near Orange Avenue, South Avenue, Orchard Avenue, North Avenue, Centennial Avenue, Walnut Avenue, Lincoln Avenue, Bloomingdale Avenue, Elizabeth Avenue, Crane Parkway, Cranford Terrace, Burnside Avenue, Lenox Avenue, Spring Garden Street, Hawthorne Street, Brown Terrace, and Clark Street. Tank Solutions provides exceptional customer service and an all-inclusive price to remove your oil tank, so you never have to worry about being surprised by hidden costs.
Cranford Residential Oil Tank Removal Services
Tank Solutions provides an array of professional oil tank removal services for Cranford including:
Soil Remediation
If an underground oil tank has corroded and leaked oil into the surrounding soil, the spill needs to be cleaned up before you can sell your home. Our on-staff Licensed Site Remediation Professional (LSRP) is qualified and readily available to take soil samples, report test results, and coordinate with DEP officials to get you an NFA letter quickly.
Learn More
Contaminated Property Buying Program
Tank Solutions purchases residential property in need of soil remediation. If you want to sell your oil-contaminated residential property, contact us today!
Learn More
Must Watch!
Watch Tank Solutions' unique process from beginning to end.
You will see how Tank Solutions meets government standards, eliminates risk, and minimizes your costs.
Why Your Cranford Neighbors Choose Tank Solutions
Your Cranford friends and neighbors recommend Tank Solutions for our expertise, honest pricing, and fast, efficient oil tank services. Our friendly and reliable team of heating oil tank removal experts consistently receives 5-star reviews.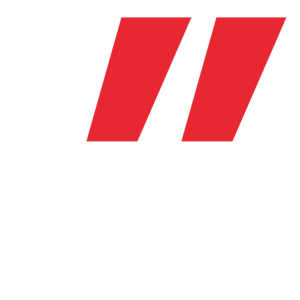 Honest and Responsive!

The Tank Solutions team provided great service and were very responsive and honest. While another contractor was digging up our driveway for repaving, they came across some copper piping which indicated a possible oil tank buried in the driveway. Progress stopped until we could determine what it was. We called Tank Solutions on Friday afternoo, and they were here on Saturday morning conducting a tank sweep. They found an anomaly where the paving crew had dug up the copper piping. The next step was the exploratory dig to determine what buried object was. We called to schedule the dig on Monday morning, and Tank Solutions had a crew out here digging on Monday afternoon. Good news! It wasn't an oil tank but loose piping buried in the driveway. We were impressed that Tank Solutions was very quickly responsive to our calls. Everyone we spoke to was professional and knowledgeable about the process. Prices seemed very fair and competitive. Never did I think I would need their services but I'm glad I did and now I'll be glad to recommend Tank Solutions!
~ Michael F., Cranford, NJ Homeowner 07016