Five Things You Need to Know About Oil Tank Removal in New Jersey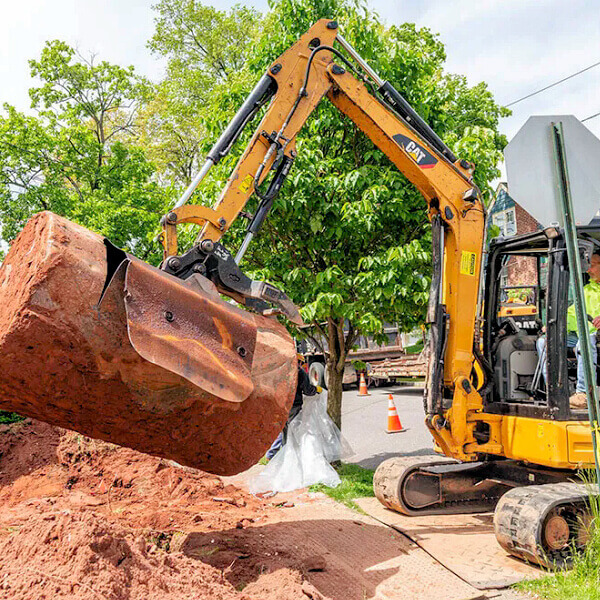 Many homes and business are now using other heating methods opposed to fuel oil tanks for heat. However, there are properties that still have them. Inactive oil tanks are still a cause for concern as they pose the risk of hazardous spills and leaks. Here are five common questions about oil tank removal in New Jersey that can help you with the process.
What is the process of removing an oil tank?

Removing an oil tank is delicate work and there are a few steps in the process. First, the oil needs to be safely removed from the tank. Next, the tank will be cut into pieces and be removed. Then it's important to remove and dispose of any oil sludge as well we removing any associated oil fill and vent pipes from the walls. Finally, for underground tanks, soil sampling will take place to make sure there has been no contamination.

How can my inactive oil tank cause a problem?

There are two types of oil tanks: above-ground and below-ground. Both tanks contain vents which allows for exposed portions of the inside of the tanks. This results in the tank collecting moisture and causes it to rust from the inside out. Overtime, the moisture condenses into water droplets. These droplets sink to the bottom of the tank and cause rusting under the stored oil. In turn, a hole is created and oil spills from the tank. When this happens, an emergency tank removal is necessary resulting in an expensive cleanup.

How long does it take to remove an oil tank?

Despite the risk of spilling oil, oil tank removal isn't that difficult. However, it is still delicate work and the proper precautions much be taken in order to not spill any oil. The task can be accomplished within a few hours as long as you hire a qualified contractor to do the job.

How do I hire the right person for the job?

Great question. There are certain qualifications that the contractor you hire should have in order to successfully remove your oil tanks. The first thing you must do is make sure the contractor is registered, licensed and insured. The next thing you want to do is look at their history and experience with oil tanks. How many oil tanks have they removed in the past? Have they had any fail oil tank removals? What are their specialties? It's important that the contractor you pick has the knowledge and experience to do the job right without any spills.

Do I need a permit to remove my oil tank?

Simply put, yes, most towns require a permit to remove an oil tank. Make sure to find out what your town requires before jumping into the project. The permit is not expensive; it can usually be purchase for under $100. Getting a permit also has other benefits. First, it proves that you are working with a registered and insured contractor. Additionally, it can be useful when trying to sell your home or for insurance purposes. An oil tank is a hazard so once removed, some insurance companies might lower your premium.
Oil Tank Removal in New Jersey
An oil tank can be a real pain and could potentially cause a lot of damage. You don't want to keep an old oil tank just sitting around. It lowers the value of your home or business and is costing you through insurance. To learn more about oil tank removal in New Jersey or to get started on removing your oil tank for your home or business, contact us anytime.
We're Here to Help!
Providing Today's Solution to Yesterday's Pollution
The experienced, qualified crew from Tank Solutions has provided honest pricing and fast, dependable oil tank sweeps, tank removals, soil remediation, and related services to local homeowners for over 40 years.
Get Started
Call (908) 964-2717 or email us today to schedule a free consultation and estimate.